CompTech Ltd
12V 5A 5.5mm - 2.5mm DC Adapter For Camera CCTV AC Power Supply
Regular price
WS$ 150.00 WST
Regular price
Sale price
WS$ 150.00 WST
Unit price
per
Sale
Sold out
Product Description
Features:
Input voltage: 100-240V ~ 1.5A, 50 - 60Hz 
Output voltage: 12V ~ 5A 60W 
DC connector size: 5.5*2.5mm
Includes power cable

Part Numbers:
Lcd adapter
12V 5A 5.5*2.5mm
Fit Models:
Lcd monitor
Acer AC501  Acer AC711  Acer AC915  Acer AF705
Acer AL506  Acer AL511  Acer AL512  Acer AL532
Acer AL712  Acer AL713  Acer AL715  Acer AL716
Acer AL722  Acer AL732  Acer AL922
AG Neovo F-415  AG Neovo F-417  AG Neovo F-419  AG Neovo LCD Monitor
AG Neovo M-15  AG Neovo S15T  AG Neovo S15V  AG Neovo S-17
AG Neovo S-18  AG Neovo S-19  AG Neovo X-174  AG Neovo X-215
ADI LCD Monitor  A2304
A500  A5000  A501  A502
A505  A700  A701  A704
A707  A904  I600  I610
MJ15  MJ175  MX15  S500
Action LCD Monitor
AOC LCD Monitor
LM520  LM720  LM729
LM800  LM914
BenQ LCD Monitor  BenQ FP2081  BenQ FP450  BenQ FP547
BenQ FP553  BenQ FP557  BenQ FP563  BenQ FP567
BenQ FP581  BenQ FP581  BenQ FP591  BenQ FP731
BenQ FP747  BenQ FP751  BenQ FP767  BenQ FP791
BenQ FP855  BenQ FP991
Batesias LCD Monitor
BALT15  BALT17S  BT-1711  CL-150P  V171RTNR  V171RUXRA
V171RUXRSA  V172RTNRA  V175RUXRA  V175RUXRSA
Share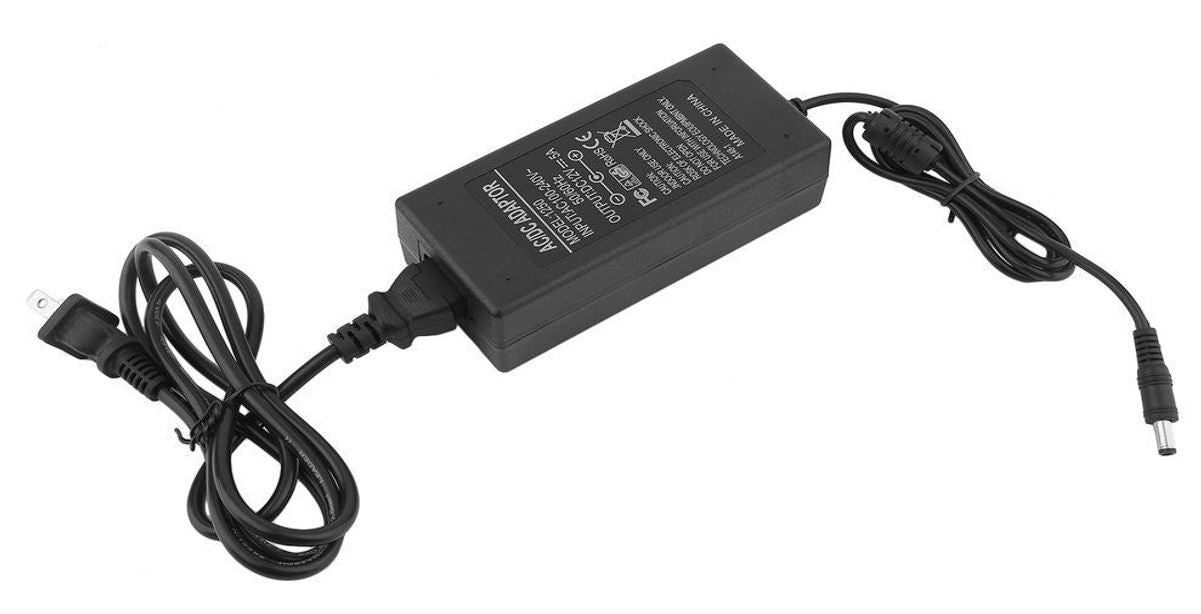 Free Shipping

Free Shipping within town area for orders over $200.

Call us if you are unsure if you are within the Town Area Zone.

Delivery order cutoff for the day is 12pm .

Any orders placed after 12pm may be scheduled for delivery the following day.

Saturday Delivery only for orders from day before. 

No Deliveries on  Sunday or Public Holidays 

Have a question about this product

Click on th chat with us icon botom right of your screen

We will reply as soon as we can .